Fancy a job as Maintenance Technician?
This is what your day will look like:
You are responsible for production support, machine maintenance, machine planning, building maintenance and safety.

You walk the entire production line at least daily, and look for abnormalities.

You are available in production during planned product changes.

You maintain preventive maintenance schedules and document them.

You promptly respond to corrective maintenance calls and repairs.

You maintain the building according to OSHA, BRC, and housekeep best practices with support from production personnel.

You organize and maintain supply- and mechanical rooms.

You maintain the log of permanent and temporary repairs.

You review supervisors daily reports and fix or arrange repair of any reported technical issues.

You ensure that all OSHA requirements are implemented and maintained.

You monitor the proper functioning of the fire protection, cooling and waste water systems.

You assist in developing and maintaining an effective safety training program.

You do several other tasks as requested and defined by your supervisor or manager.
This is what we expect from you:
You have experience in maintenance systems (on the job).

You are a team player and stress resistant.

You have a basic experience with software (Microsoft, Office).

You are a flexible person and willing to work overtime/weekends as needed.

You are hands on and have technical skills.
This is what you get in return:
Together with your colleagues, you will join our Sweet Adventure growth programme, allowing both you and our organisation to develop.
Whether you come by bike or by car, you can get to work without any traffic jams.
Your working conditions are great with a wage package in keeping with market rates.
You will join a warm and welcoming organisation with great colleagues, where you can enjoy the delicious aroma of biscuits every day.
Every day, you will be working on The Sweet Adventure so that everyone in the world can enjoy our divine products.
A delicious adventure!
Apply for Maintenance Technician!
Eager to work with us? Then apply quickly using the form below!
Tasty testimonials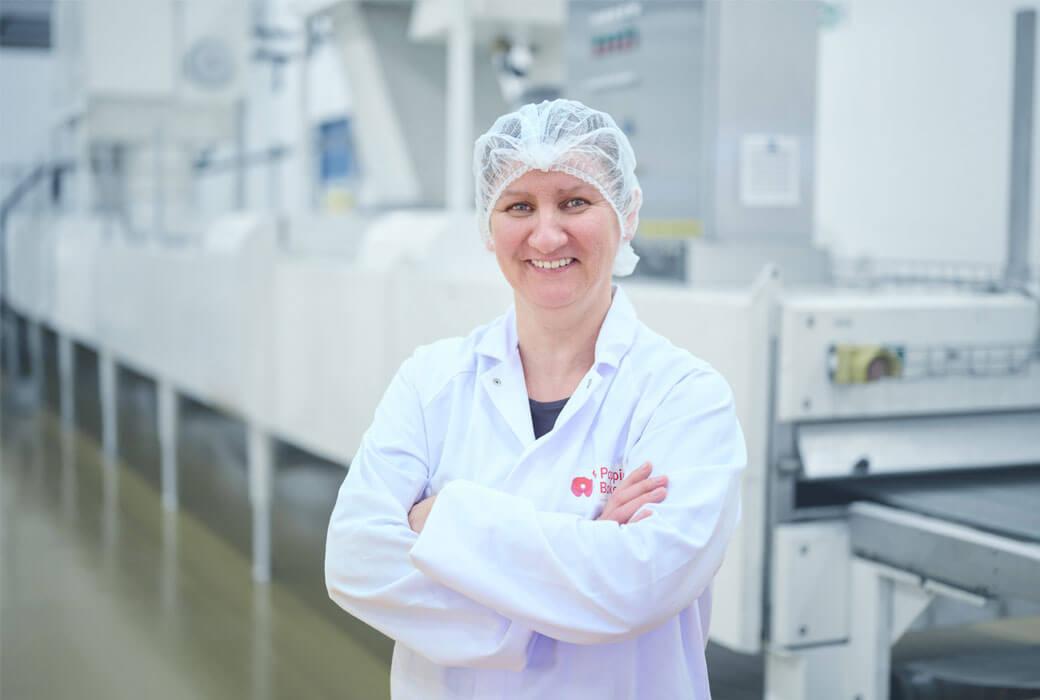 I've been working as a production line worker for 18 years, first at d'Haubry and then at Poppies Bakeries after the takeover. Laughter and chatting in the workplace are not frowned on, which I very much appreciate. Being able to make people happy with a biscuit makes me happy too. Back in the day, there were only 4 of us working at d'Haubry. Since then, our production environment has evolved and been automated a great deal since then, giving me the opportunity to evolve over the years too!
Petra Vandenberghe, lijnwerker
Get in touch
Poppies Bakeries Rocky Mount  
6610 Corporation Parkway 
Battleboro, NC 27809 (USA) 
Tel: (252) 442-4016 
Email: HR@poppies.us