Fancy a job as Technician/electrician?
This is what your day will look like:
We are looking for a technician, mecanic or electrician to join our team. 
As a part of our team, you will work alongside our current Technical Manager and be responsible for preventive and corrective maintenance, machine optimisation, operator training, as well as project planning and execution.
Our aim is to maintain a highly reliable machine park and ensure our operators receive comprehensive training. You will also contribute to the future development of our machinery and operations.
Your tasks will involve working with industrial control systems and performing preventive and corrective maintenance on our production machines.
This is what we expect from you:
We are looking for a new colleague with strong skills in one of the following areas: technician, mechanic, or electrician. Additionally, some experience in at least one of the other two areas is required.
You have a previous experience in industrial maintenance and industrial technology.
You are in the possession of a valid driver's licence class B.
Have a fluency in spoken and written Swedish and English.
Previous experience in the food production industry is a plus.
Knowledge of PLC and control systems technology is a plus.
You should be flexible, open-minded, and have the ability to collaborate effectively with individuals from diverse backgrounds.
As we are currently in a phase of growth, we require individuals with patience perseverance, and a strong commitment to driving our growth goals while ensuring the factory achieves positive financial results.
This is what you get in return:
We offer a full-time position with rotating shifts.
You start on a probationary basis, with the intention of transitioning to a permanent position.
We offer a shift-based schedule, with occasional weekend work.
Together with your colleagues, you will participate in our Sweet Adventure growth trajectory, allowing both you and our organisation to grow.
You will join a warm organisation with great colleagues, where you can enjoy the sweet smell of biscuits every day.
Every day you work on The Sweet Adventure so that everyone in the world can enjoy our delicious products.
A wonderful adventure!
Apply for Technician/electrician!
Eager to work with us? Then apply quickly using the form below!
Tasty testimonials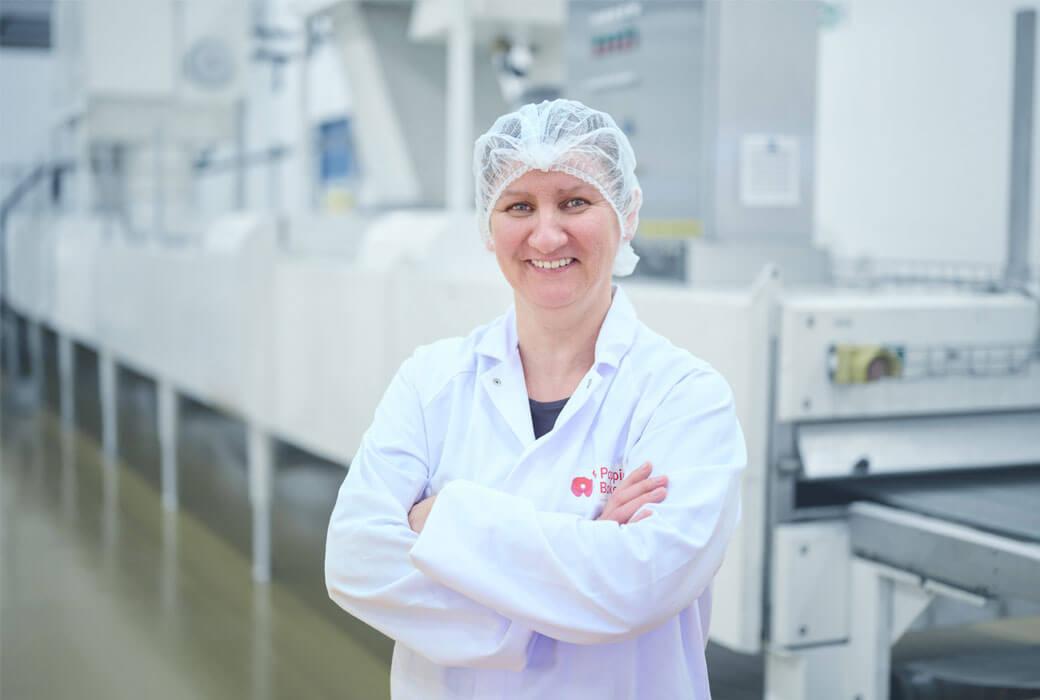 I've been working as a production line worker for 18 years, first at d'Haubry and then at Poppies Bakeries after the takeover. Laughter and chatting in the workplace are not frowned on, which I very much appreciate. Being able to make people happy with a biscuit makes me happy too. Back in the day, there were only 4 of us working at d'Haubry. Since then, our production environment has evolved and been automated a great deal since then, giving me the opportunity to evolve over the years too!
Petra Vandenberghe, operator
Get in touch
Poppies Bakeries Ekeby  
Spannmalsgatan 1 
267 76 Ekeby (Sweden) 
Tel: +46 42 725 50 
Email: jobs.EKE@poppies.com